Micah's Inspirational Story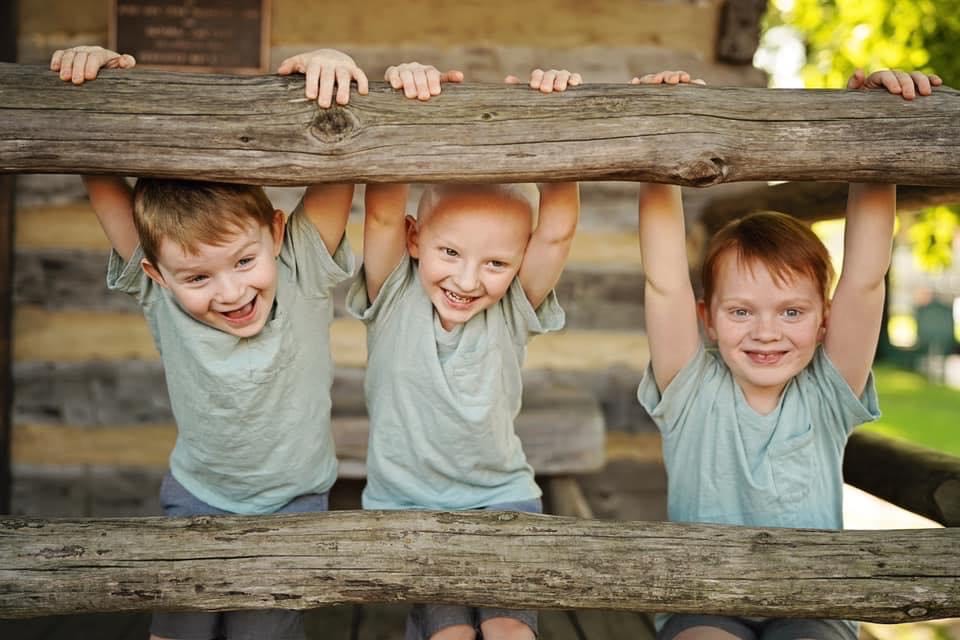 In December of 2019, Micah was diagnosed with stage four adrenal cortical carcinoma, a very rare and aggressive cancer. It's not typically seen in children.
In the beginning without a diagnosis our surgeon felt it was important to remove it. We agreed. After an intense surgery, and waiting two weeks for results from multiple hospitals we received his shocking-diagnosis. My first response was "God, as long as I can hear you and know You are with me, I know I can do this."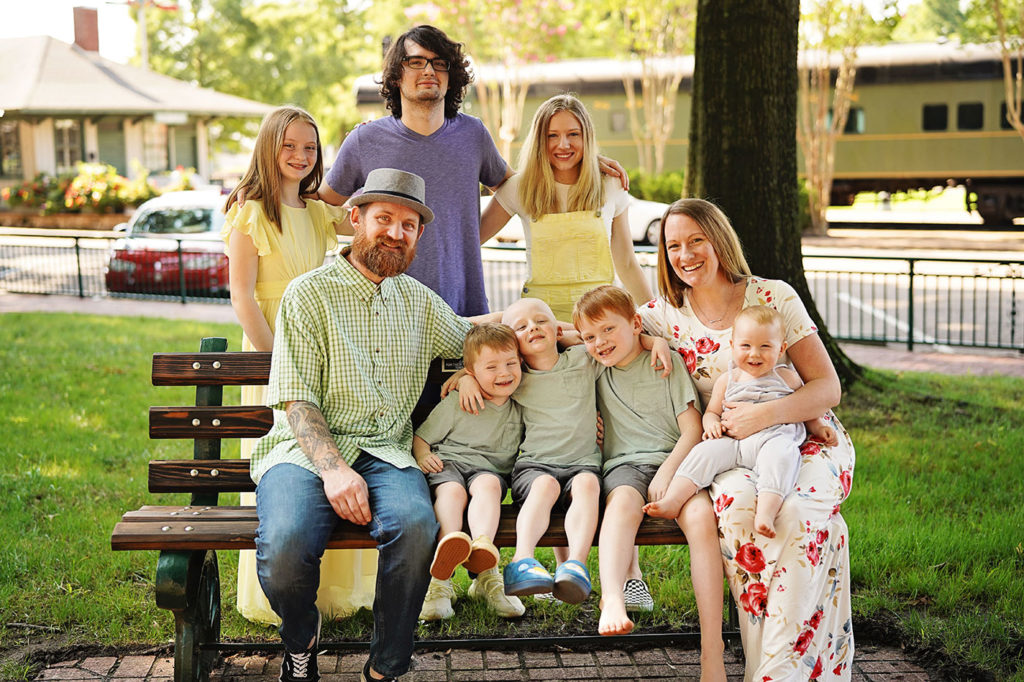 He started long inpatient chemo treatments in Tampa, but within two treatments God was clear that we would be selling our property, and relocating our family of 9 to Collierville, TN to be close to St. Jude, where there were research doctors who had successfully treated ACC a few times.
Micah's healing is a full spectrum approach. The harsh protocol was important to eradicate the cancer but he needed support to empower him through it. He had a Gtube placed. We fed him liquid hope, breast milk, bone broth, yoursuper mixes and supplements that I felt his body needed. I would have dreams about foods his body required at different times. God had connected us deeply. Others would have dreams for him too. For example, I felt he needed lemon juice and someone had a dream I was feeding him organic lemons! I was reading books about cancer diets, having dreams about what he needed, and the labs would show we were right on. It was very surreal.
I read a few books that changed the way I saw cancer and I realized his entire body and spirit needed to be supported. We weren't fighting against his confused cells, we were focusing on healing them.  I used essential oils regularly, praying over his body each night to clear his energy from the trauma of the day, exercise, outside and laughter became part of Micah's treatment plan. We were away from his siblings and Dad for over 120 days, and it was HARD, but we focused on singing and laughing as much as we could.
I looked into Intravenous Vitamin C and mistletoe but while on treatment at St. Jude they asked me to wait. During his last month he was so sick and on several anti nausea meds. We hired Dr. Dagmara Beine, from Zuza's Way and she helped us dose his THC/CBD, and we worked with Rylie's Smile from Delaware for better education about cannabis and children. His nausea stopped immediately!! He was able to stop the anti-nausea medicines that same week, during what is suppose to be the hardest last month on daily chemo.
We finished Micah's treatment of IV chemo, and started the mistletoe and IVC. We work with Dr. Beine on a lifetime approach for Micah, because he has a TP53 gene mutation. It's not a quick fix or a sprint,  it's a life journey. The oncologists eradicate the cancer and then send patients home to a wait and see approach. For us that wasn't an option. We have a full year schedule of healing for Micah and then there are things he'll do forever to ensure health and wholeness.
Surprising the team each scan, Micah is NED. Before scans they warned us they didn't think it would be good, but with each scan they came in with smiles and encouragement. They don't necessarily want to hear in detail all we are doing integrativly and we differ in opinion in areas but we are learning to work together. My passion is to see the integrative and mainstream medical bridge together. It hasn't been easy and I've had to strongly advocate for choices that I knew were the right ones. The bottom line is he is my child and everything I'm doing has low risk and has been proven to be effective in healing and supporting.
I receive a lot of messages from parents who have wanted to explore integrative care but they were told not to. They were told it doesn't matter what their children eat. My advice to anyone who has a desire to do all you can for your child in regards to integrative care, is to hire an integrative doctor that works with pediatric oncology, find other parents and groups who are pioneering. Read all of the studies. Most importantly push fear aside and find your peace. Your knowingness that you're doing what's best for your child is key. Don't be afraid to disagree with doctors. Oncologists are trained to eradicate the cancer, and that's a huge part of it but not at all the only goal.
For a while I felt like a salmon swimming upstream (especially in the pediatric oncology world) and I noticed we weren't alone. Having foundations like Believe Big empowered us to keep going, especially in Memphis where it's very behind. We needed that community of encouragement and we feel God has been very intentional to give us all that we needed for Micah's healing journey, and Believe Big was one of those gifts to us.