What are Believe Mugs?
Believe Big is passionate about encouraging patients and their families to seek God in the midst of their pain. We bring spiritual and emotional refreshment to patients by distributing Believe Mugs that are hand-painted by children and adults within our community. Each beautifully decorated mug contains the "I Will Have No Fear" prayer.
Our prayer is that each time a patient uses a mug, he or she is reminded to believe that with God all things are possible, and that people within the community care. With your help we will be able to encourage over 1,000 patients and their families this year!
How can I paint a Believe Mug?
Paint a Believe Mug with your friends and family at one of the locations below. These studios have kindly partnered with us to have Believe Mugs painted at a discounted price. All you have to do is ask to paint a Believe Mug, paint it with the design of your choice, say a prayer of healing for the person who will receive it, and write the word "BELIEVE" somewhere on the mug; no other words please. We will package it and deliver to a cancer patient in the community.
Coordinate a Believe Big Night at one of our partner studios for your group or organization to paint Believe Mugs for patients. This is a great opportunity for middle and high school students to earn community service hours and for scouting troops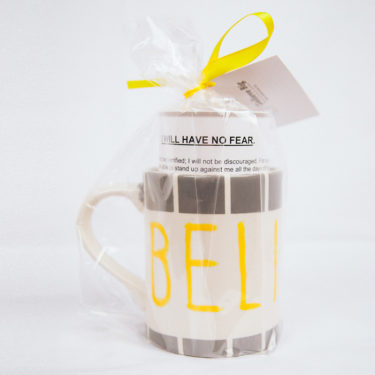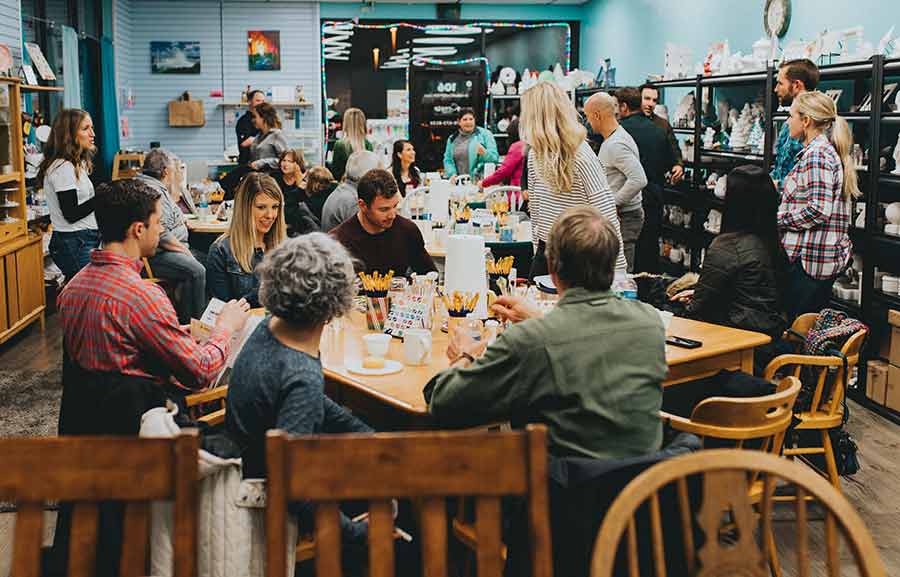 Mugs shown below are what they look like before they are fired.