Mistletoe and the Emerging Future of Integrative Oncology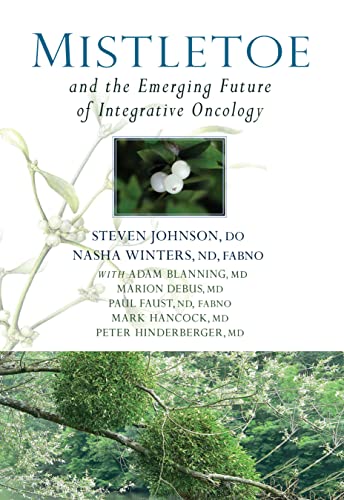 by Steven Johnson, Nasha Winters, Adam Blanning, Marion Debus, Paul Faust, Mark Hancock, Peter Hinderberger. Human disease is an elaborate dance between behavior, our environment, and chance. Medicine tries to tame human disease with science, but when our knowledge falls short, disease wins. This is too often the case with cancer. We spend billions of dollars each year trying to better understand it and develop tools to ease its effects. Today, many allopathic medical practitioners are beginning to seek out a greater connection with holistic and integrative approaches. The authors of this book introduce one specific therapy and make a case for integrative health in general, including anthroposophically extended medicine, naturopathy, and other holistic approaches. Mistletoe therapy has long been considered a viable treatment for cancer by the European medical community and is beginning to gain recognition in North America, as well. The mistletoe plant possesses many remarkable properties. As a therapy, it represents a rediscovery of ancient wisdom and shows us how the science of modern medicine might expand its reach and reconnect with a more human-centered medicine.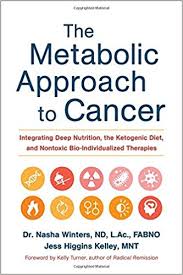 The Metabolic Approach to Cancer: Integrating Deep Nutrition, the Ketogenic Diet, and Nontoxic Bio-Individualized Therapies

Book by Nasha Winters, Jess Higgins Kelley Since the beginning of the twentieth century, cancer rates have increased exponentially—now affecting almost 50 percent of the American population. Conventional treatment continues to rely on chemotherapy, surgery, and radiation to attack cancer cells. Yet research has repeatedly shown that 95 percent of cancer cases are directly linked to diet and lifestyle. The Metabolic Approach to Cancer is the book we have been waiting for—it offers an innovative, metabolic-focused nutrition protocol that actually works. Naturopathic, integrative oncologist and cancer survivor Dr. Nasha Winters and nutrition therapist Jess Higgins Kelley have identified the ten key elements of a person's "terrain" (think of it as a topographical map of our body) that are crucial to preventing and managing cancer. Each of the terrain ten elements—including epigenetics, the microbiome, the immune system, toxin exposures, and blood sugar balance—is illuminated as it relates to the cancer process, then given a heavily researched and tested, non-toxic and metabolic, focused nutrition prescription.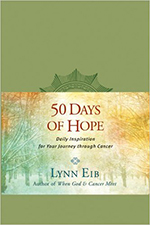 50 Days of Hope:Daily Inspiration for your journey through cancer
by Lynn Eib: As a longtime cancer survivor, Lynn Eib knows firsthand how that feels. And as a patient advocate helping thousands facing cancer, she also knows what gives people hope. In 50 Days of Hope, Lynn shares amazing, true stories of those who have been in your shoes and discovered that when God and cancer meet, hope is never far away.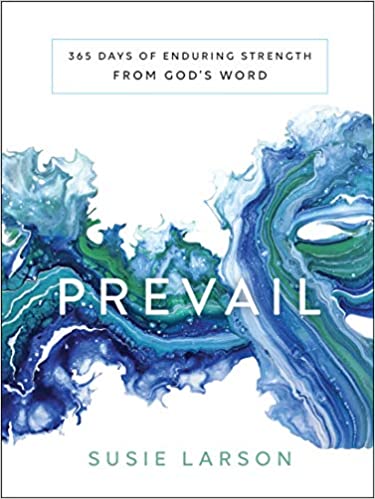 Prevail: 365 Days of Enduring Strength from God's Word
Scripture is God's love letter to us. Everything he asks of us is for our good and his glory. But that doesn't mean life is easy, and sometimes we need to be reminded of God's power over all that we face. We need something or someone to shake us up and teach us the truth about God and ourselves! Susie Larson's newest devotional, Prevail, guides us through the arc of the Scriptures while encouraging us to feel and trust in his presence in our everyday lives. Using practical Scripture passages, thought-provoking questions, and her very own Bible-margin notes, Susie offers 365 days' worth of opportunities for us to strengthen our walk in faith while finding a new level of freedom and redemption.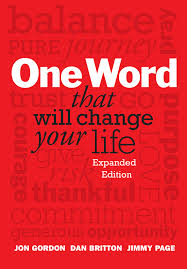 One Word That Will Change Your Life, Expanded Edition

Book by Jon Gordon, Dan Britton, Jimmy Page The guide to creating simplicity in your world and developing a discipline for life, now in a full-color, expanded edition One Word explains how to simplify your life and business by focusing on just ONE WORD for the entire year. The simplicity of choosing one word makes it a catalyst for life-change. Clutter and complexity lead to procrastination and paralysis, while simplicity and focus lead to success and clarity. By celebrated authors Dan Britton, Jimmy Page, and Jon Gordon, One Word That Will Change Your Life shows you how to cut through to the core of your intention for the next year. It offers an action plan and simple process to discover your word for the year. It also explains how your one word will impact the six dimensions of your life—mental, physical, emotional, relational, spiritual, and financial.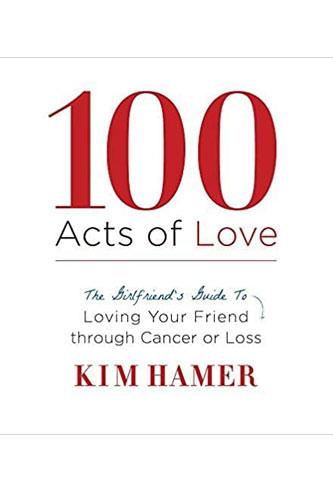 100 Acts of Love: A Girlfriend's Guide to Loving Your Friend Through Cancer or Loss by Kim Hamer
When someone you know has cancer, you want to let them know that you care and help. But many people don't know what to say, what to do, and are afraid of saying or doing the wrong thing. 100 Acts of Love: A Girlfriend's Guide to Loving Your Friend Through Cancer or Loss is a humorous and to-the-point guide written by Kim Hamer, a former cancer caregiver, and young widow, offers simple and easy ways to be helpful to your friend dealing with cancer Her humor and no-nonsense writing will help you feel confident in your ability to support and connected to your friend experiencing cancer, loss or any of life's other little hiccups.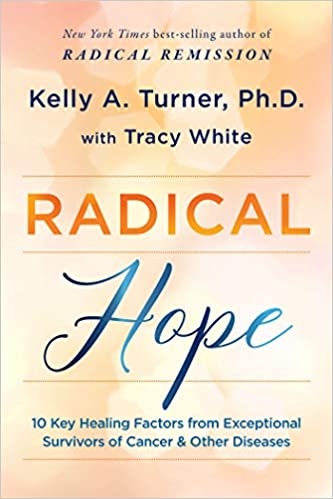 Radical Hope. 10 Key Healing Factors from Exceptional Survivors of Cancer & Other Diseases
by Dr. Kelly Turner, Ph.D., Tracy White Each chapter shares a survivor's in-depth story and their use of one of the ten key Radical Remission healing factors. Turner provides updated scientific research and new tips for each factor, and unveils a tenth key factor for integration into your healing approach. Male and female, young and old, these survivors recognize that by taking ownership of their approach to healing, they are giving themselves the best chance for a longer and healthier life, with the ultimate goal of achieving remission.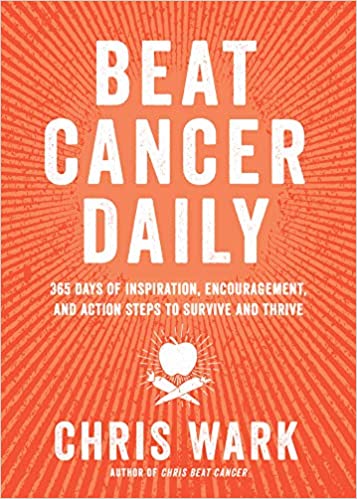 Beat Cancer Daily: 365 Days of Inspiration, Encouragement, and Action Steps to Survive and Thrive
A healing mindset takes fortitude, faith, and courage–and acceptance of support when you need it most. As the survivor of cancer for over 15 years, Chris Wark, best-selling author of Chris Beat Cancer, knows the daily struggles involved in healing from cancer and wants to support you as you walk this path with God. This daily devotional offers nuggets of scripture, inspiration, encouragement, and actions for surviving life's difficult storms. Embrace the challenge and know that you have the divine guidance and power to prosper–mentally, physically, emotionally, and spiritually. Your future will be better than your past, better than you can even imagine.
Book by Jon Gordon, Dan Britton, Jimmy Page
In One Word that will Change your Life authors Jon Gordon, Dan Britton, and Jimmy Page helped readers discover their yearly word to live with more intention, focus and purpose. Now with Life Word they help readers discover a word that will significantly impact their life and legacy. Life Word reveals a simple, powerful tool to help you identify the word that will inspire you to live your best life while leaving your greatest legacy. In the process you'll discover your why which will help show you the way to live with a renewed sense of power, purpose and passion. The authors walk you step-by-step through the process of discovering your Life Word and share an action plan with the most successful ways to live and share it. If you're ready to live with more clarity, confidence and courage and leave a lasting legacy, let's get started!
Millions of us are living in the shadow of cancer. Some are hoping to beat the odds and become cancer-free, while others know they are facing cancer for the long haul. And even more of us are standing by someone with a cancer diagnosis and feeling helpless as we grapple with the uncertainty it brings Whether the cancer is considered "in remission," "cured," or "chronic," it is possible to find peace as we face it. In this beautiful, giftable book, cancer patient advocate Lynn Eib shares how to live well from the moment of diagnosis through the rest of life. She weaves the story of her own experience as a long-time cancer survivor and those of others around the world into these hope-filled pages. You'll discover how to bring God's peace into your own home and heart—regardless of your or your loved one's medical prognosis.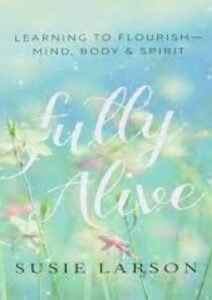 Fully Alive: Learning to Flourish-Mind, Body and Spirit

In this eye-opening book, Susie Larson shows how intertwined our emotional, spiritual and physical health are. Spiritual difficulties can have physical consequences, and physical illness can have emotional and even spiritual ramifications. So in order for true healing to occur, it must happen holistically-mind, body and spirit.
The New Mediterranean Diet Cookbook. by Martina Slajerova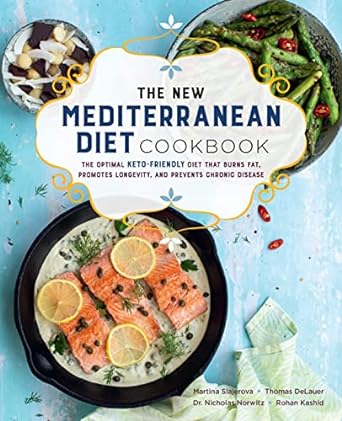 The New Mediterranean Diet Cookbook is your guidebook to the ultimate superdiet, an evidence-based keto diet that emphasizes a diversity of fish, healthy fats, and a rainbow of colorful vegetables—with 100 delicious recipes for everything from snacks to dinner.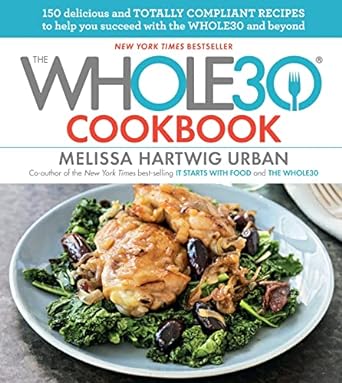 Whole 30 Cookbook by Melissa Hartwig

The groundbreaking Whole30 program has helped countless people transform their lives by bringing them better sleep, more energy, fewer cravings, weight loss, and new healthy habits that last a lifetime. In this cookbook, best-selling author and Whole30 co-creator Melissa Hartwig delivers over 150 all-new recipes to help readers prepare delicious, healthy meals during their Whole30 and beyond.
More than 150 recipes for main dishes, sides, dressings, and sauces

Tips to simplify, plan, and prepare meals to save time and money

Variations to turn one easy dish into two or three meals
Just Eat Real Food by Caitlin Greene
Finding the right balance between healthy, convenient and delectable recipes can be challenging when you're constantly on the go. Luckily for you, Caitlin Greene knows a little something about pulling together meals that are as vibrant and nutritious as they are indulgent―in as little time as possible. Founder of the wildly popular blog and Instagram account Star Infinite Food, Caitlin is one of the leaders in modern health-conscious cooking centered on intuitive eating and food freedom. Followers have dubbed her cuisine "healthy food porn." And in her debut cookbook you'll get more than 60 of her best recipes for everyday meals that will thrill, comfort and nourish you through and through. Did we mention that they take no time at all to put together?