Jill's Inspirational Story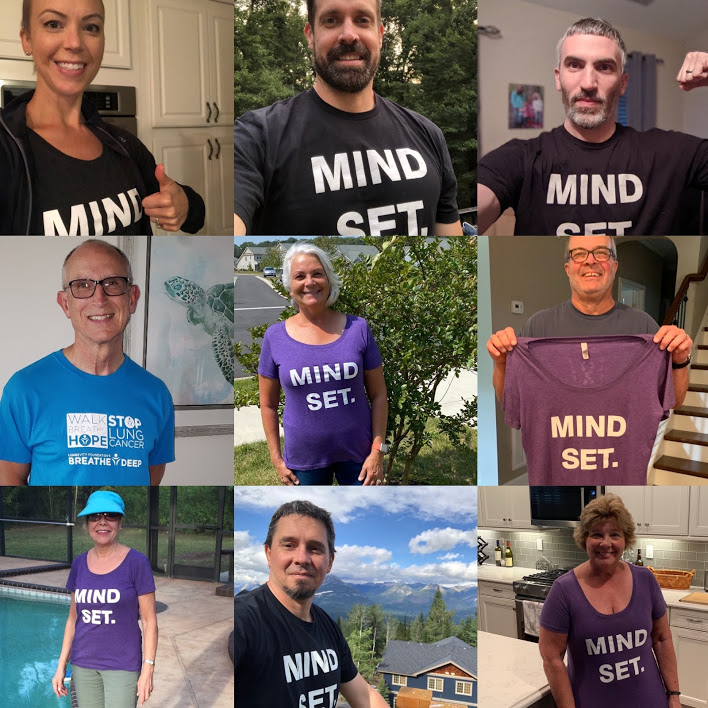 I was 37, healthy, exercising daily, eating well, and never smoked a cigarette in my life. What started out as a small lingering cough, turned into two misdiagnoses of pneumonia over the course of many months. Then, on August 17, 2019, I received the news that changed my life forever. There was a tumor, a mass, it was cancer – in my lungs and was spreading. I was diagnosed with Stage IV non-small cell lung cancer (NSCLC). My treatment plan was a targeted therapy pill called Tagrisso and I successfully showed amazing results with that until May 2020 (just nine months later).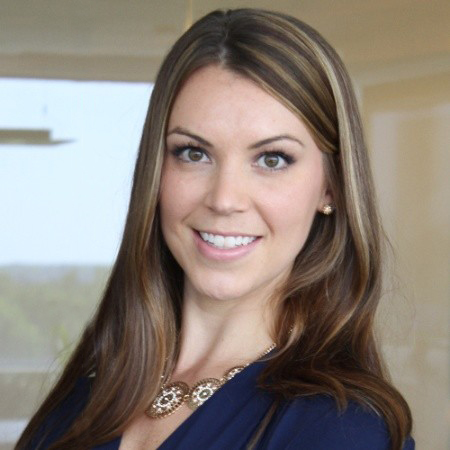 It started with wheezing and then my CT scan said it all – progress on the lymph nodes, two new masses. A new bronchoscopy biopsy confirmed it was Small Cell Lung Cancer (SC).
What? Somehow, I had developed both NSCLC and LC, but I soon learned it's a growing reality. "Small Cell Transformation" is happening to NSCLC patients and I'm finding more and more of us. It's super rare – with less than 5% of NSCLC patients experiencing this. And because of that, there is no 'set' regime or protocol from the medical clinicians. I stopped Tagrisso in May 2020 and I started chemotherapy immediately.
I lost my hair, I sought alternative therapies, have been growing spiritually and the breakthroughs are simply incredible. I found Believe Big and mistletoe therapy one month into chemo and had amazing results through it all. I'm grateful for their willingness to accept me into their program so quickly. I was amazed at my experiences in their clinics during COVID, the email support and words of encouragement I received along the way. I've also made some incredible personal friends now as a result and for that human connection alone, I am so grateful.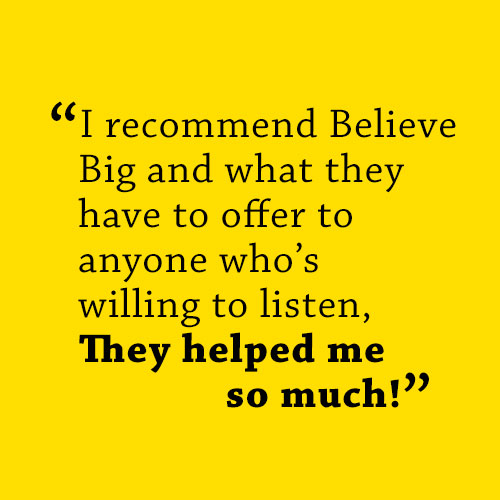 I recommend Believe Big and what they have to offer, to anyone who's willing to listen because it helped me so much. I'm now into a very unique radiation protocol to clear the remaining masses in my lung and lymph node. I am continuing with mistletoe therapy and the amazing doctor-patient partnerships that I have found at Believe Big. I'm living proof of the possibilities that exist when Western medicine works alongside natural healing modalities. I have discovered so many things including the power that positive thinking can do, and what it can heal. I launched my website – www.luvyourlifenaturally.com – to help educate others on the mind, body, spirit connection that is critical to healing yourself.
I offer food-as-medicine insights, inspirational quotes and loads of access to resources like Believe Big and Mistletoe. I know this is all happening for a reason. I hope to inspire others with my story and for anyone to know they are never alone!
Organizations like Believe Big and people like me, are always here to help. Mindset Matters!
Jill Atcheson
Jill is raising funds to support others through Believe Big, donate to her goal today or contact us to start your own fundraiser! Donate towards Jill's fundraising goal > Fundraise for Believe Big >