Careers
Where Empowerment and Compassion Unite!
Are you passionate about making a positive impact on the lives of cancer patients and their families?
Do you believe in the power of holistic health and the potential of bridging conventional and complementary medicine? If so, we invite you to explore a rewarding career at Believe Big, a non-profit Christian organization dedicated to empowering individuals on their healing journey.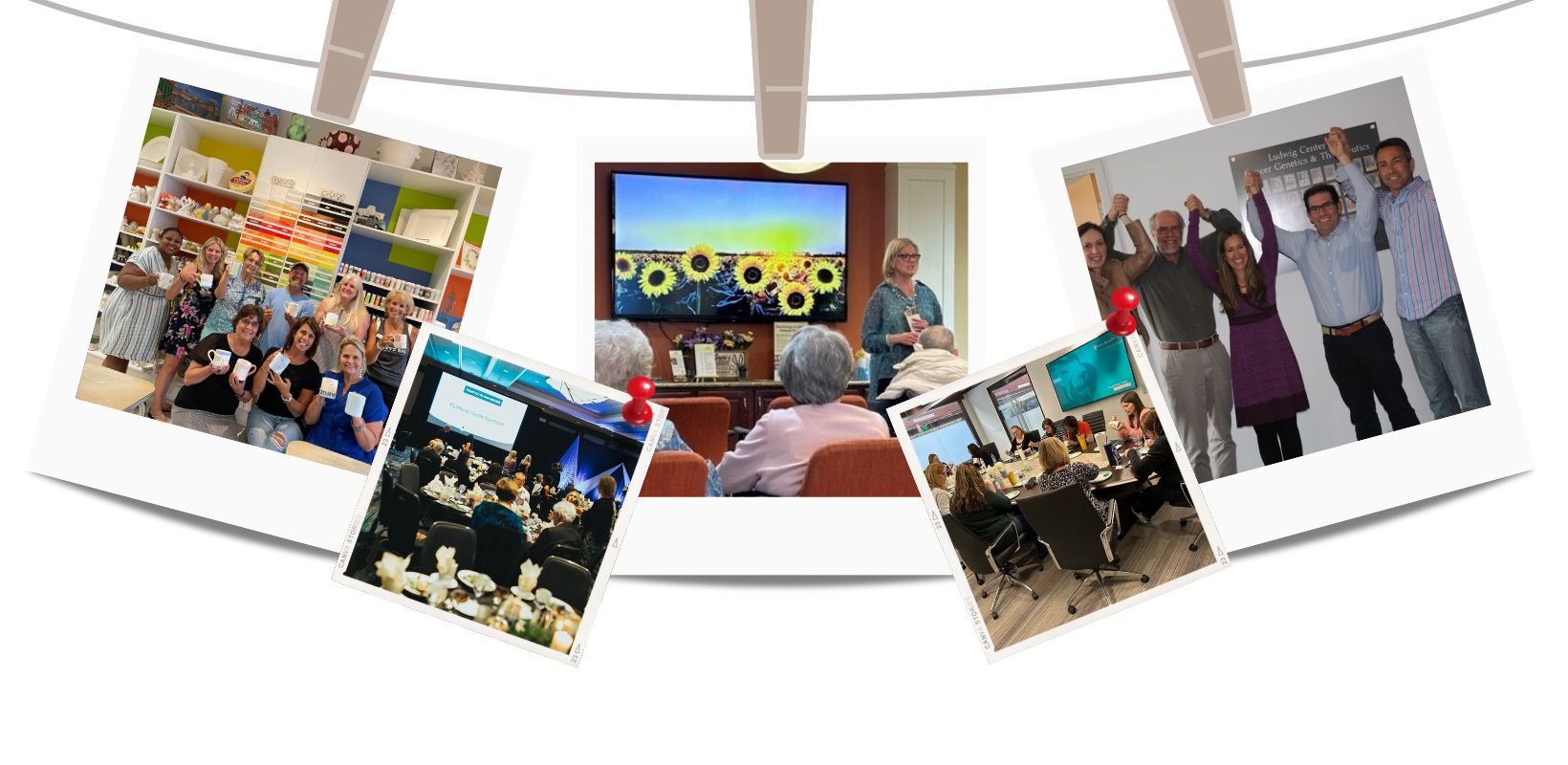 At Believe Big, we are more than just a team; we are a close-knit family, united by a shared purpose and a deep commitment to serving others. Our work culture is founded on the principles of empathy, hope, and resilience. We understand the challenges that cancer patients face and are driven to provide comprehensive support that goes beyond conventional methods.
Our mission is to help families face, fight, and overcome cancer.
Current Openings
Position: Development Director
Reports to: Executive Director
Believe Big is a non-profit Christian organization founded by Ivelisse and Jimmy Page after her
battle with stage IV colon cancer. Established in 2011, Believe Big is bridging the gap between
conventional and complementary medicine for those facing and fighting cancer. Believe Big
provides patients with hope, help, and healing. This role requires our staff to live/work through
these core values:
Faith -"We believe it before we see it."
Teamwork- "We are better together."
Integrity- "We do the right things for the right reasons."
Compassion- "We love, care and serve."
About the job
The Development Director is a strategic fundraising professional responsible for Believe Big's
$800K Operational Budget and assisting us in growing to $1-1.5M within a 2–3-year span of
time. As a member of the leadership team, the Development Director will work closely with the
Executive Director and Director of Operations to secure resources to achieve and expand
Believe Big's vision in alignment with the strategic plan. The Development Director will be an
innovator with the unique opportunity to create and spearhead fundraising policies and
procedures, diversify funding streams, and manage relationships with the Board of Directors,
staff, and key stakeholders. The Development Director will create a fundraising infrastructure
to ensure the organization can respond quickly and effectively to financial objectives.
Responsibilities
• Raise $750-$1.5M in annual support from individuals, foundations, trusts, corporations,
and government agencies.
• Create a comprehensive annual fundraising plan that articulates the strategies and
actions needed to sustain a diversified base of donors and funders.
• Lead the staff in executing the annual fundraising plan including solicitations, appeals,
fundraising events, grant applications, reporting, and stewardship.
• Develop a proactive planned giving strategy to influence estate and other legacy gifts.
• Cultivate and maintain relationships with all donors by responding to their inquiries,
keeping them apprised if recent events with the organization and show them the
progress, their donations have made possible.
• In collaboration with Creative Director, develop digital and printed materials that
convey the case for support to be used by staff and volunteer leadership in the
solicitation of major annual gifts.
• Prepare and submit major donor proposals.
• Prepare and submit grant applications and maintain deadlines to meet goals and
reporting requirements.
• Maintain a portfolio of major donors to grow their support, and identify, cultivate, and
successfully solicit new prospects and lapsed donors.
• Build, develop and maintain donor and business relationships.
• Support the Events Committee at annual fundraising events.
• Raise awareness of the organization and its primary goals through outreach efforts and
regular events in the community.
• Use reports to analyze donor trends and to inform fundraising strategies.
• Ensure accurate reports and information are provided to the Executive Director and
Executive Board members.
• Manage and oversee appropriate systems for timely execution of donor
acknowledgments.
• Collaborate with the Director of Operations on the preparation of the annual
development budget.
• Actively participate in the strategic planning and growth of the organization as a
member of the leadership team.
• Build a Development team over time establishing workplans, providing the necessary
training and guidance, and reviewing performance objectives and goals.
• Assist with the creation of ongoing personal learning plans.
Qualifications
• Highly motivated self-starter that demonstrates knowledge of development strategies,
and public relations, with 5+ years of development experience
• Demonstrated experience creating fundraising plans including strategies for individual
giving, major giving, institutional support, sponsorship, and events.
• Proven history of soliciting and securing five and six figure gifts.
• Demonstrated ability to manage a portfolio of donors with target revenue growth year-
over-year.
• Exceptional written and verbal communicator who understands how to align donor
passion with programs.
• Strong interpersonal skills and ability to work with a wide variety of potential donors
and clients.
• Ability to set, follow and achieve budgetary goals.
• Experience managing Board committees.
• Demonstrated interest in, commitment to, and understanding of mission-driven work
and the nonprofit sector — must embrace the mission and vision of Believe Big.
• Ability to maintain strict confidentiality.
• Technical fluency with Bloomerang CRM software; experience with Donor Search a plus.
• Willingness to learn and be coachable.
• Ability to travel.
If you are interested in making a commitment to and a powerful difference in the lives of
those affected by cancer, you may contact HR Director Dannielle Ellington, at
dannielle@believebig.org
Job Type: Full-time-Director
Location: Remote with 20 percent travel to meet with donors and visits to home office in Hunt
Valley, MD or Fort Collins, CO
Salary per year: Discussed during interview and based on qualifications.
No other openings are available at this time. Please join our mailing list here to be notified when one becomes available.