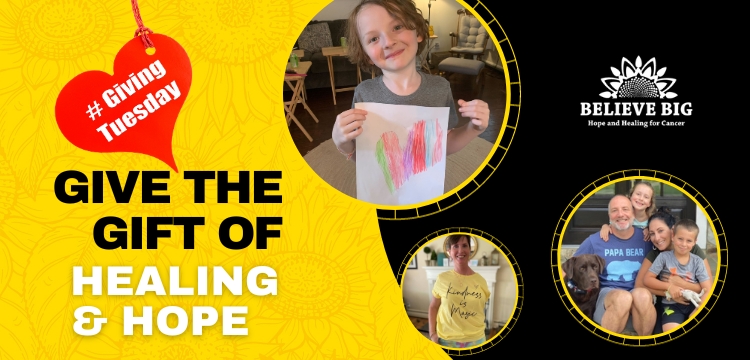 Partner with us Nov 28th 2023
We believe that generosity has the power to unite and heal communities in good times and bad. #GivingTuesday is a global day of giving and unity that will take place on Nov 28, 2023.
Together we can help cancer patients find the hope, help and healing they need: show your support and rally to do some good!

With Your Donation Today We Can Continue to:
Provide Hope Baskets
for grieving families
that have lost a loved one.
Provide resources and support to cancer patients, their families and caretakers.
Provide direct counsel
with our experienced
patient advocates.
Finish funding the
Mistletoe Clinical Trial with The Johns
Hopkins University School of Medicine.
Provide Believe Mug
painting materials for
pediatric oncology patients.
Provide patients
with wellness grants
to afford care.
The Believe Big Institute of Health