Fundraise for Us
Partner with us today by making a one-time donation or join our monthly hope giver program.
Your financial support makes it possible for us to engage with cancer patients and their families in their time of need. Your support is vital as we change the way cancer is thought of and treated in the United States. Have a major milestone coming up? Looking for a unique way to give to Believe Big? Anything can be turned into a fundraiser! Whether you are collecting donations in lieu of gifts for a life milestone, cycling or running a race, teaching a fitness class, baking, golfing or cutting off your hair, you can do what YOU want to support the patients and families for whom Believe Big provides care for each year! Choose an option below or scroll further down the page to see more ideas.
Choose an option below:
WHO WE ARE
Believe Big is a non-profit Christian organization founded by Ivelisse and Jimmy Page after her battle with stage IV colon cancer without the use of chemotherapy and remains cancer free today. Since 2011, Believe Big has helped thousands of patients move through the overwhelming process of cancer by bridging the gap between conventional and complementary medicine. Believe Big not only helps patients survive but thrive. Not just physically, but emotionally and spiritually as well.
OUR VISION
To see cancer patients and their families discover their pathway to healing. 
OUR MISSION
To help families face, fight, and overcome cancer.

How It all Works: In Three Easy Steps
1.
Start Your Campaign
Create your fundraising page telling the story of why fundraising for Believe Big is important to you.
2.
Raise Awareness & Funds
Use our simple tools to reach out to your friends & family for donations towards your goal.
3.
Believe Big!
They money you raise helps patients fighting cancer receive the resources, grants and support they need on their journey to healing.
SOME POPULAR FUNDRAISING IDEAS
No matter where you are located geographically, fundraising for Believe Big is easy! Here are some example ideas that others have participated in for raising funds for the Believe Big mission. Every dollar raised directly helps a patients get the resources, support and encouragement they need during their cancering journey.

BIRTHDAY FUNDRAISER
Have a birthday coming up? Signup with us to fundraise and promote your birthday as a chance for your friends and family to make donations to Believe Big in honor of your birthday wishes this year.

IN LIEU OF GIFTS
Friends and family love to shower newlyweds and we have had the pleasure of also receiving this love. In lieu of gifts allows a Bride & Groom to choose a charity or cause close to their heart to direct donations towards. We created a fun sign example you can use at your wedding if you wish.

HOST A DINNER
Host a small fundraising dinner party with friends and family. Try some suggested healthy recipes and receive materials to educate your guests about the Believe Big mission.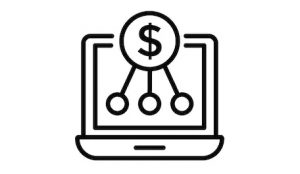 ONLINE FUNDRAISER
Signup with us and easily create your own fundraising landing page to send to your friends and family to raise funds. Set your goal and share.

IN MEMORY OF
Create a fundraiser in memory of a loved one to honor their life and story.