Register below to see dates and be alerted on the next available session.
Nutrition plays an important role in cancer at all stages – prevention or risk reduction, treatment, and post-treatment. The time to start eating well is now and Food for Thought was created to give individuals a simplified look for incorporating healthy practices and dietary therapies into their daily routine.
Classes will be led by Paula Weinberg, Integrative Oncology Nutritionist and founder of Healthspan Nutrition, and moderated by Believe Big's patient advocate and owner of Fit2Order, Stacy Fritz. Register today and start now to learn the foundational basics of nutrition to optimize and enhance your overall health and wellbeing. This class is for everyone – patients, caregivers, and those wanting to learn more about nutrition. View the replays at the bottom of the page.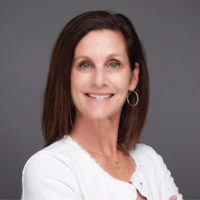 Stacy Fritz – Believe Big Advocate
Principal Owner – FIT2order, LLC
We Inspire Healthy Habits. Sedentary Solutions that Reduce the Health Hazards of Occupational Sitting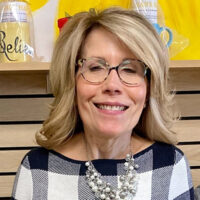 Paula Weinberg, Oncology Nutrition Intern
Paula's desire to specialize in oncology nutrition, and she is now a candidate to receive her Oncology Nutrition Consultant certification through the Oncology Nutrition Institute in the spring of 2022. Paula is committed to empowering those affected by cancer with the most current evidence-based dietary and lifestyle changes.
Past Believe Big Nutrition Classes
Why Does Food Matter 
Why do we care so much about what we eat? Why does it even matter? There's a lot of discussion about what to eat and what not to eat- this often points us in opposite directions. There are so many popular "diets" and each one promises a slew of health benefits. In this class, participants learn why food DOES matter and how to sift through the nutrition information you receive.
Three Day Food Journal 
Print and track E-V-E-R-Y-T-H-I-N-G you consume for three days. *You can use your journal information as a learning tool.
Food Quality
Whole Foods .vs. Processed Foods
Organic Vs Conventional/GMO
Quality begins with WHOLE FOODS. Because the information contained in our food will dictate the messages being delivered to our cells, quality is of utmost importance.
Carbohydrates
The GOOD the BAD and the UGLY
Handouts:
Book: 📕 The Blood Sugar Solution by Dr. Mark Hyman
Great subscription sources for quality meat and poultry:
SUGAR
The GOOD the BAD and the UGLY Part 2
Handout:
Resources:
Books:
📕 Salt Sugar Fat: How the Food Giants Hooked Us by Michael Moss
📕 Sugar Nation by Jeff O'Connell Good Calories, Bad Calories by Gary Taubes
📕 The Case Against Sugar by Gary Taubes
Podcasts:
– Dr. Mark Hyman's Doctor's Farmacy – episodes February 2 & 4th
– The Worst & Best Foods for Your Blood Sugar with Dr. Casey Means
– The Truth about Sugar Addiction & How it Affects Your Health
TOP CANCER FIGHTING FOODS
Handout:
Books:
📕 Cancer Fighting Kitchen by Rebecca Katz
📕 Healing Spices by Aggarwal & Yost
📕 Eating on the Wild Side by Jo Robinson
📕 Cancer Free with Food by Liana Werner-Gray
📕 Foods that Fight Cancer by Beliveau & Gingras
ALCOHOL & CANCER
Handout:
Paula's Recommendations:
Stacy's "Clean Margarita"
2. Selter Water (We used Bubly brand, lime inspired)
3. Squeeze of lime (organic)
*Don't forget to use a beautiful glass