Bieler's Vegetable Broth Recipe (For Detox & Cleansing)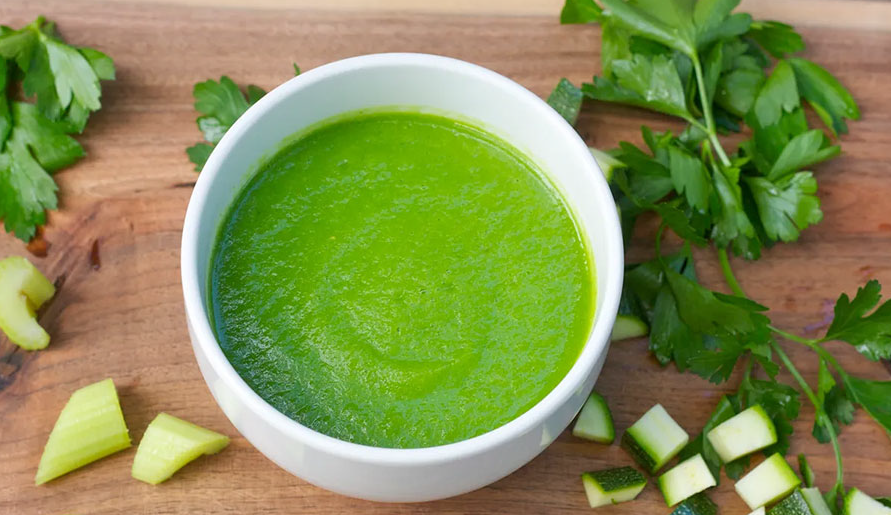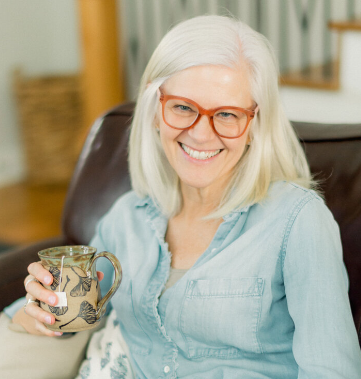 Our dear friend Dawn Swan recommended this healing vegetable broth recipe she often recommends to her clients, friends and family. Dawn is an integrative nutrition health coach.

What is Bieler's Vegetable Broth?
Bieler's broth was invented by a doctor named Henry Beiler as a medicinal soup to help promote healing and detoxification in the body. Dr. Bieler claimed that this soup would help restore the correct acid/alkaline balance in the body. He speculated that it also helped balance the sodium/potassium levels in the body.
Benefits of Bieler's Vegetable Broth
The benefits of this vegetable broth are in its nourishing qualities and not its taste. This broth is used in many cleanses and detox protocols. Cancer patients often use it for an easy source of nourishment that is easy on the stomach. You can also use it to calm down allergies (see tips for an add-ins below).
I also turn to this recipe during illness. The high vitamin C and K content make it great for supporting the immune system.
This Broth Traditionally Contains
Zucchini – A natural source of potassium and sodium, vitamin C, and vitamin B6
String beans – Also a good source of sodium and potassium, as well as chromium, phosphorus, and choline
Celery – Excellent source of vitamin K, potassium, folate, and pantothenic acid (B vitamins)
Parsley – A multivitamin in a single plant! Parsley is a great source of vitamin K, vitamin C, antioxidants, and beneficial volatile oils. It is said to be cleansing and nourishing to the body.
The true "Bieler's Broth" recipe contains only the ingredients above and it is wonderful just like that. When allergies hit, you can a few extra ingredients to help calm them down. These are all optional but add flavor and additional nutrients.
Nettle – A natural remedy for allergies. Add a few leaves of wild harvested nettle to this broth. It is easy to find during the warmer months. You can also harvest and freeze some for winter months.
Dandelion – Known as a liver cleansing herb. Dandelion greens seem to help allergies and are great for the skin. Harvest these from your yard too and freeze some in ice cube trays for winter months.
Garlic – Adds great flavor, but also benefits the body in many ways.
How to Make Bieler's Vegetable Broth
This broth is quick and easy to make. Gather the ingredients above and you can make it in under half an hour. Here's how:
INGREDIENTS
1x2x3x
4cups water
3medium zucchinis (roughly chopped)
4stalks celery (roughly chopped)
1 string beans
1bunch parsley (stems removed)
¼cup nettle leaf (optional)
¼cup dandelion greens (optional)
1-2cloves garlic (optional)
INSTRUCTIONS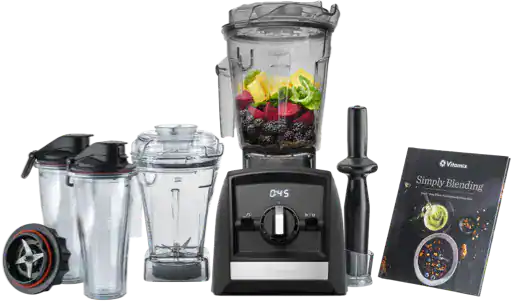 Place water, celery, zucchini, string beans, and nettle, dandelion, and garlic if using in a large pot and bring to a boil.
Boil for about 10 minutes or until all vegetables are bright green and tender.
Remove from heat and add parsley.
Use an immersion blender or food processor to blend until smooth. A Believe Big favorite is the Vitamix blender.
NOTES
For a more nourishing and filling soup, use broth instead of water. Feel free to add any desired spices, though for illness and allergies, I find that the bland and basic soup seems most calming.
NUTRITION
Serving: 1.5 cupsCalories: 56kcalCarbohydrates: 12gProtein: 3.6gFat: 0.5gSaturated Fat: 0.1gSodium: 43mgFiber: 5.1gSugar: 3.6g