Alcohol and Your Health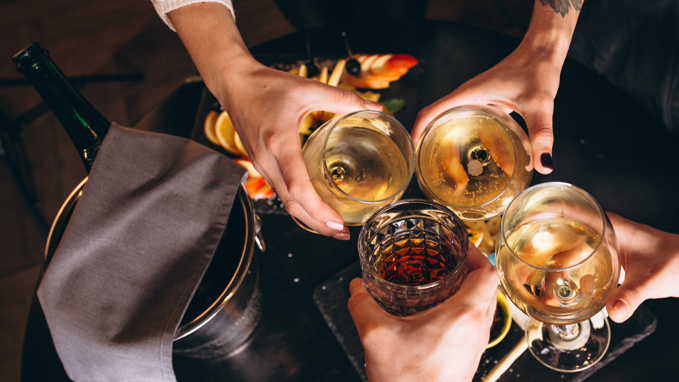 Alcohol can be a touchy subject for folks, even more so than sugar for some.  Check in with yourself on how this topic resonates for you – how difficult is it to think about reducing or eliminating alcohol for the benefit of your health right now?  Hopefully, it's not a difficult choice but I want to honor and make space for the fact that it can be for some.  If you feel like this topic hits a nerve for you, consider listening to the Chris Beat Cancer podcast interview with Annie Grace back in Jan 2020. It's a raw & very honest conversation about alcohol and the role it plays in your life.
So what's all the fuss about alcohol and cancer risk?  Let's unpack this topic by
Statistics/facts about alcohol & disease
understanding how the body processes alcohol
Understanding alcohol's effects on the body
Looking at how alcohol causes cancer
How alcohol depletes essential nutrients & impairs absorption of others
How alcohol damages the microbiome — Alcohol & Gut inflammation 2017
It has been estimated that approximately 2 billion people worldwide drink alcohol on a daily basis, with more than 70 million people having a diagnosed alcohol use disorder (World Health Organization 2004). GI Microbiome 2015
Alcohol damages nearly every organ in the human body and is responsible for causing more than 60 different diseases.  Alcohol consumption is responsible for 5% of all death annually, but of those, 13% are due to cancer.  For obvious reasons, alcohol is causally linked to cancers of the digestive tract — all the way from mouth to rectum — as well as liver cancer and breast cancer in women.
The risk of these cancers is increased even in people who have only one alcoholic drink per day. (Essay – Lazaro).
Light alcohol drinking (up to one drink per day) increases the risk of cancer of the oral cavity, pharynx, esophagus and breast, but not of the liver, larynx, colon and rectum.
Click here to listen to our latest webinar where we cover all the information above.