39-Susie Larson: Her Personal Healing Journey (part 2)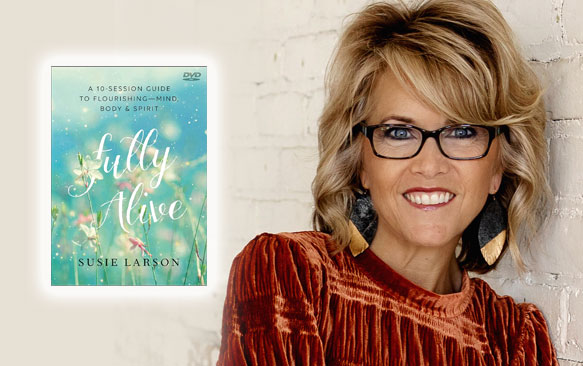 This is the second of two episodes with my dear friend, Susie Larson.
Today, Susie talks about her own personal health challenges.  She openly shares the mental battle she has waged with the enemy and points to the raw moments in that battle that almost broke her spirit.  Susie also shares the miracle of prayers from complete strangers and friends including  Mercy Prayers from her friend, Melissa Coleman.
This is an emotionally and spiritually powerful episode that will point out why unwavering faith in God and His promises is what we need more of today!
Connect with Susie Larson:
https://www.susielarson.com/
Suggested Resource Links:
Listen to Part 1 below if you missed it…
38-Susie Larson – Fully Alive: a Mind, Body and Soul Connection
Today we kick off 2023 with my dear friend, Susie Larson!
Join me in this part one of two episodes as Susie talks about her book, Fully Alive.  Susie points out that in order for a person to heal physically, a person must also heal spiritually and emotionally.  Everything about our health is connected and for true health to be achieved, all aspects of the person must be addressed.
She also shares some of her personal traumas that affected her health and healing journey.  There is so much to learn from this discussion as we begin 2023.
Connect with Susie Larson :
https://www.susielarson.com/
Suggested Resource Links: