Update from Ivelisse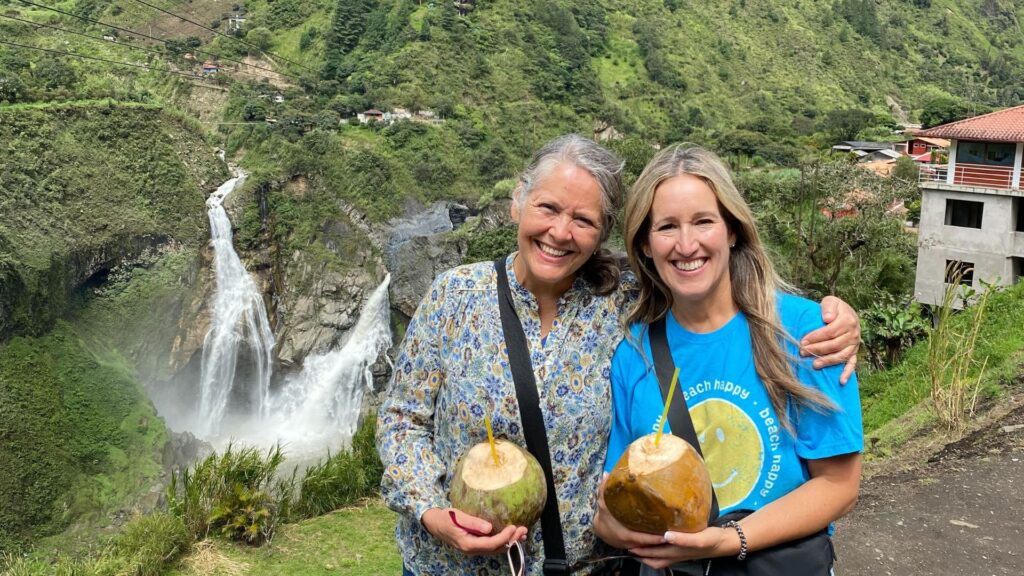 Have I not commanded you? Be strong and courageous. Do not be afraid; do not be discouraged, for the LORD your God will be with you wherever you go." Joshua 1:9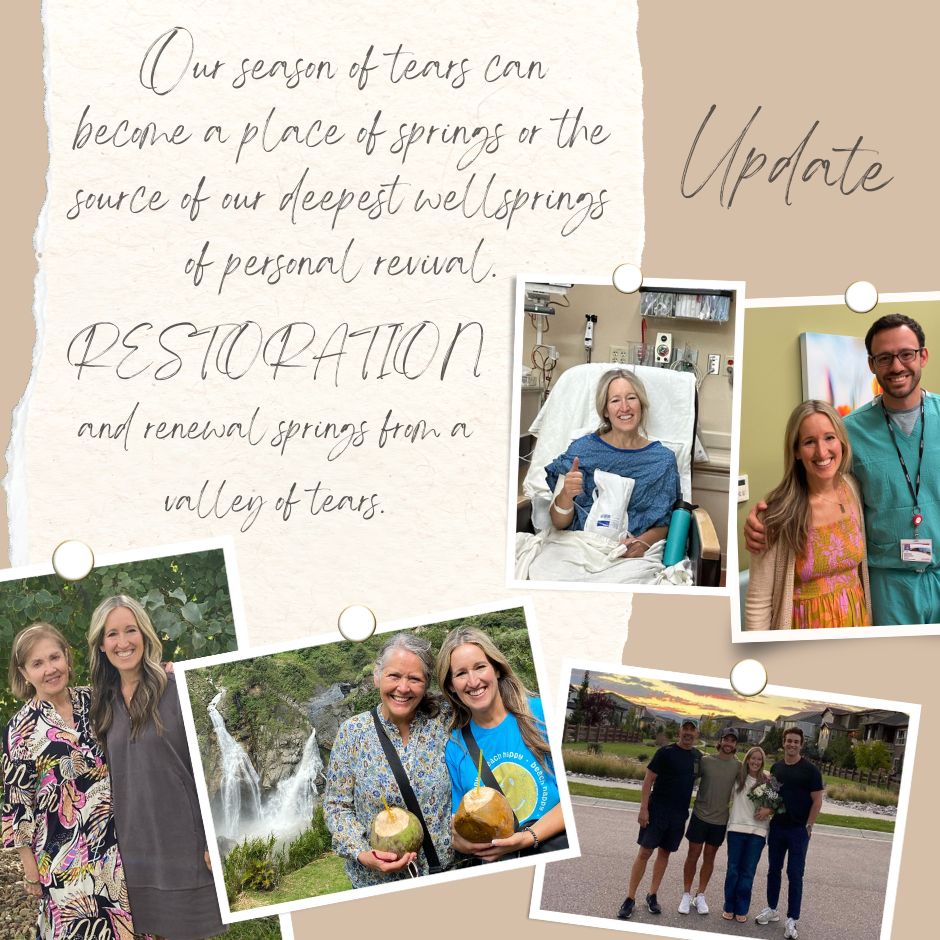 I got great news recently that confirmed our thoughts that my endometrial cancer was indeed caught early (Stage 1A). The pathology report showed NO LYMPH NODE involvement! Praise God!
What does that mean? The surgery is the end of it! However, I will continue to be monitored closely and follow the guidance of my integrative oncology practitioners. I am now five weeks out from surgery, no longer in any pain, and getting stronger each day thanks to the love and help of friends and family from near and far. Thank you all for showering us with love through texts, meals, gifts, flowers, cards, and more!
Interruptions, surprises, and unexpected news always present something for us. This diagnosis brought the gift of seeing the sacrificial love and servitude of Jimmy and our kids. It allowed me to see the courage in my 81-year-old mother who overcame her fear of flying alone so that she could come and help take care of me. I was able to experience the Lord's peace and presence in a way that is difficult to explain. He carried me, sustained me, and rescued me.
On the flip side, there were negative emotions that I experienced and sometimes we feel bad for what we feel. We say, "How can I be upset at God?" But, it's human to have these emotions. David is a great example of someone who voiced his discouragement in the Psalms, showed us how to pray during these times, and how to overcome. In all transparency, I was discouraged and upset at God. How can this be? My physician shared that I am one of the healthiest people she knows. I realize now that physically I was, but my soul was not. My health practices are what prevented a recurrence all these years and had I not been taking such good care of myself, especially with the Lynch genetics, I would have been looking at a completely different second cancer diagnosis.
It reminds me once again why what we do at Believe Big is so important. Every day we help patients move through the overwhelming process of treatment by bridging the gap between conventional and complementary medicine to heal in ALL aspects of life. Not just physically, but emotionally and spiritually as well. We can sometimes be so focused on our physical health that we lose sight of how equally important our emotional and spiritual health is to our vitality. I was pushing so hard. Running from one thing to the next that I was pulling my soul along when I needed to slow down, rest more, and attend to disappointments, losses, and grief. "The pace of life rushes us past significant moments of disappointments and loss causing the "shollowfication" of our souls. We are like eroded stream banks, a little more shaved off each year."
It's what my wise friend, Sylvia from Spain, shared with me while in Ecuador before my diagnosis. As we were looking at a majestic waterfall she said, "Ivelisse, life symbolizes the waterfall. The life in our soul should elevate itself up to the sky; it should live at that level. When your soul is not strong it corporately falls along with your emotions and your physical body. If life does not continue to flow from it, cancer comes. One cannot lose oneself in life. Our lives need to continue to flow like living water. We are strong when we don't lose ourselves to the world. Our souls generate that strength from God. Never abandon yourself because it's that strength that allows us to help others. It radiates to the world like the sun. You need to fill yourself first so you can continue to pour out. That is not selfish. You can't give what you don't have."
I am grateful for the timing of my diagnosis. It was at the end of my sabbatical allowing me to be in a much better place emotionally. The summer allowed me to work with my spiritual director to heal my soul. Life is crazy and can spin out of control and she gave me tools to live a restorative life and helped create opportunities for God to fill me.
As I celebrate my birthday today, I am excited for what's ahead as I hold onto the words the Lord recently gave me.
"It's time to dream with me and let go of the worries you have been carrying. This is a time when you will need to fix your eyes on me and nothing else. This is where my voice needs to be the loudest thing you hear and the rhythm of my heart the only thing that gives you purpose every day. Watch me clear the road for you, steady your ground, and ready you for the wide-open spaces again."
Love you all so much!
Ivelisse
PS- If you would like to connect with one of the amazing spiritual directors from Soul Shepherding, please visit their website here.