Story of Hope – Colon Cancer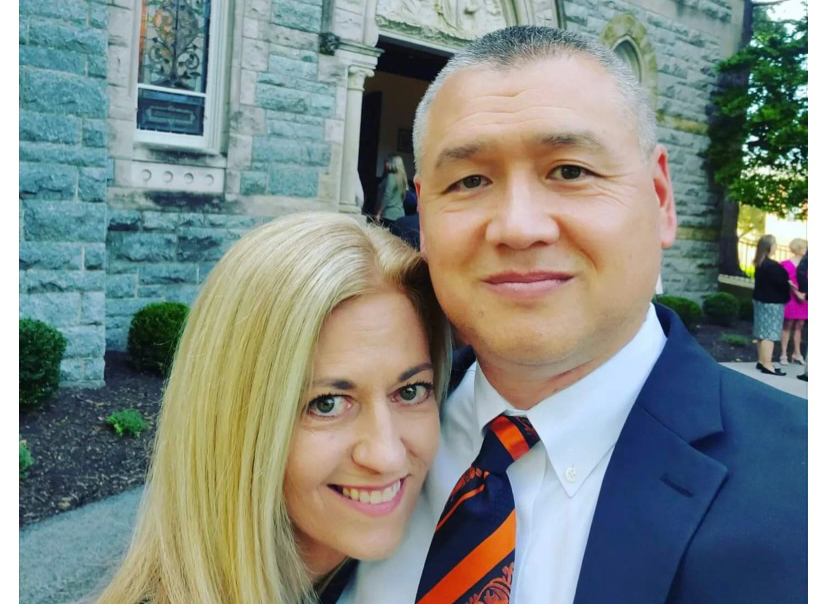 In November, 2013, I went in for what I thought was a routine endoscopy from thinking I had taken too much Advil over the years. I also scheduled a colonoscopy, which I thought I was too young for but had been "talked into" by the GI doctor because "I might as well since I had to be there and sedated, anyway."  Much to mine and my husband's surprise, I woke up being told I had a 7 cm tumor in my colon. To say we were in a state of shock would be an understatement. I was active, healthy, and had no family history.  After meeting with a surgeon at The Johns Hopkins Hospital, I felt like I was in excellent hands and just wanted to get through the surgery and know the pathology of my tumor and surrounding lymph nodes. 
I was fortunate, my cancer had been caught at stage 2, which meant I needed to be closely monitored with blood work and scans, but no conventional intervention, such as chemo or radiation was recommended. At the time of my diagnosis, I was thankful this was the case. I had been told just a few years before that, that traditional interventions would've been recommended.  But to stay cancer-free, where to go from here?
I had heard about Believe Big through my church, the same church that, at that time, the founders were also part of. I was familiar with Ivelisse's story and her use of mistletoe, so I had spoken to her, then met with one of our local mistletoe providers before I even had my surgery and, in addition to much compassion and helpful information, he started on mistletoe injections at home.  I did turn ghost white when I found out the mistletoe was an injectable therapy, that detail somehow escaped me until that appointment!  Once I learned how to do it myself, my comfort level increased, but it took time.
This was an incredible gift from God that the cancer had been caught early, so preventing recurrence and staying healthy became my focus. In addition to continuing using mistletoe, I met with a nutrition therapist at Remission Nutrition to ensure I was on track with my nutrition and supplements. I thought I knew a lot from my education and background, but was blown away with her knowledge and the suggestions she gave me. A few years after my diagnosis, I started volunteering for Believe Big. It was such a great way to give back to others on a similar journey and get more involved with such an incredible organization.  So much so, that I was eventually asked to be on staff as a patient advocate.  I was quite honored to be asked and absolutely loved working with and getting to know the patients, whom I still miss greatly having recently needed to focus my attention on other work. 
I continue to use mistletoe, just using it with less frequency, continuing to adjust my nutrition as needed to feel my best, and am staying as active as possible. All of this is even more important after all I learned as a patient advocate. I am so very grateful I have the opportunity to continue to live my life and share my story.
I continue to keep up with all going on with Believe Big, including requesting mugs and books as people close to me or their loved ones receive a diagnosis.  At a time that is overwhelming and scary, Believe Big brings the hope, prayer, and calm that people may need most in those moments.