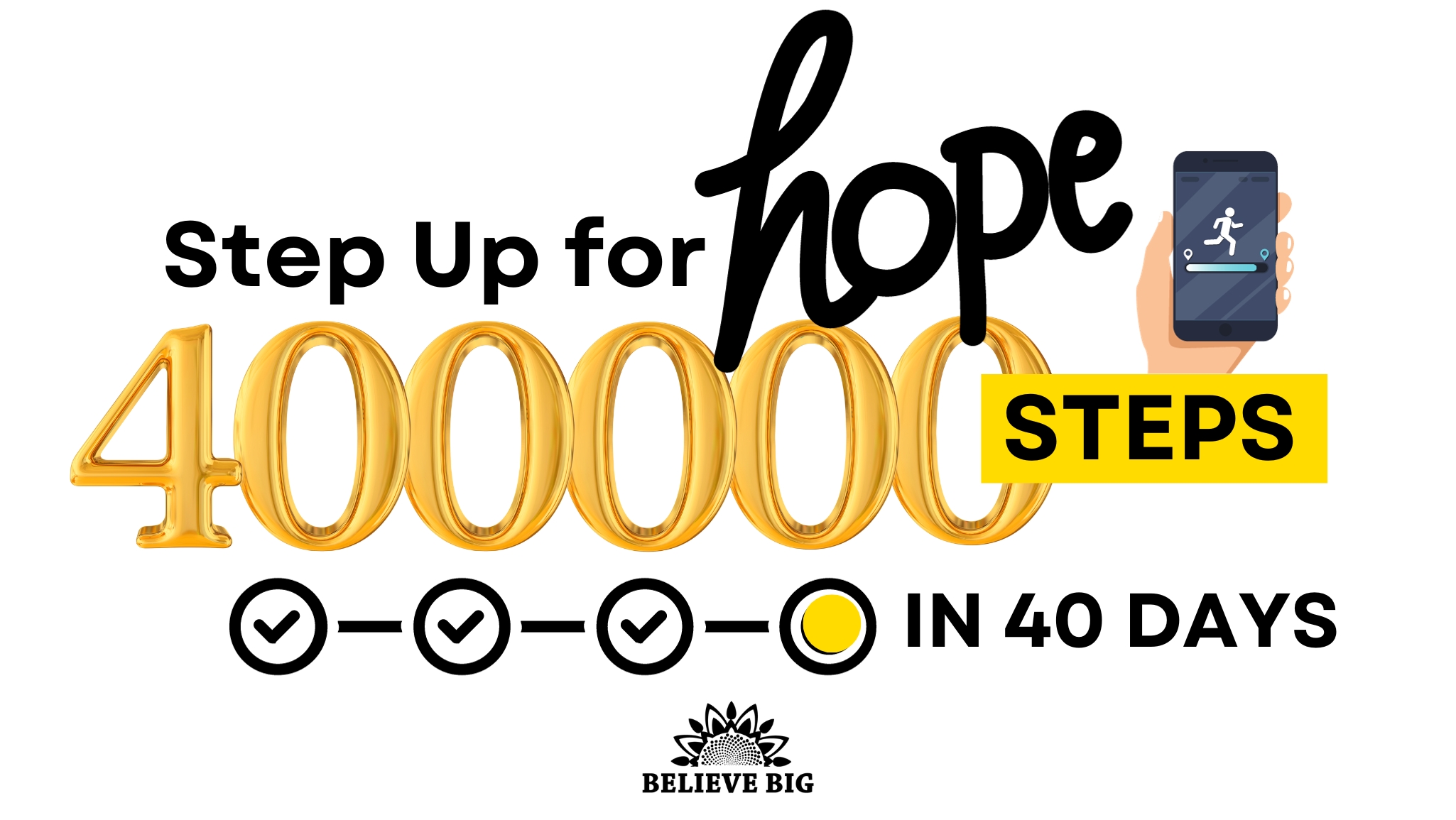 The Believe Big team will be doing a Step Up for Hope challenge in support of our end-of-year fundraiser. Help us make every step count for cancer patients. Together, we can make a difference! Help us raise funds to support cancer patients through Believe Big's impactful programs and services.
Believe Big Team Participants:
BECOME A HOPE GIVER AND PARTNER WITH US TODAY!
Together we can bridge the gap between conventional and complementary medicine for fighting cancer. Believe Big is here to provide patients with hope, help, and healing. Will you join us?