Healing through Movement
Join us Wednesday, December 16th via zoom at 7pm -8pm
Class Description: Stretch/Tone is a gentle movement class. Whether you are currently in treatment or in recovery, this class will apply safe and effective techniques using gentle Pilates to lengthen and strengthen weak and tight muscles. Designed for all fitness levels. If possible, please have a small soft ball and an exercise mat or bath towel.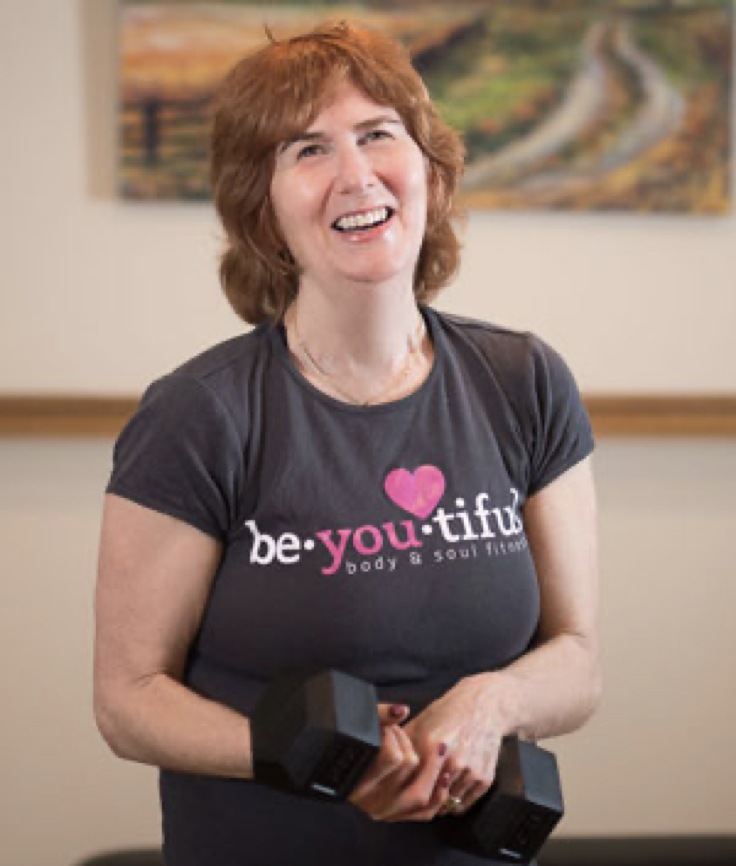 Abby's passion is to help individuals achieve a healthier lifestyle through safe and effective exercise and balanced nutrition.
Abby Dixson, MES, CES, is a certified Medical Exercise Trainer/Post Rehab Conditioning Specialist with the American Academy of Health, Fitness and Rehabilitation Professionals (AAHFRP). Abby is also a certified Cancer Exercise Specialist with the Cancer Exercise Training Institute (CETI).
Abby is an ACE Gold Certified Advanced Health and Fitness Coach, holding certifications in:
Group Fitness
Personal Trainer
Lifestyle Weight Loss Consultant
Clinical Exercise Specialist
Senior Fitness
Abby is also certified as a Wellness Coach with Wellcoaches®. She is a fitness instructor with Body & Soul Fitness®, teaching a variety of programs including cardio strength, power strength, Pilates and dance blast.
Abby is also certified with Barre Above®, with an emphasis on Pilates.
Abby is a featured speaker in seminars and conferences and has served as a faculty member in the area of continuing education with the American Council of Exercise (ACE).
At MediFit, Inc., home of Rocky Gorge Wellness, we believe that, "Movement is Medicine™!"
"Nineteen (19) years ago, I was diagnosed with papillary thyroid cancer and had two thyroidectomies. In spite of taking thyroid replacement medication, my energy was at an all-time low. Thanks to the exercise program that Abby Dixson developed for me, I increased [my energy] and have retained my strength. My regimen of exercises include: stationary bicycling, weight lifting, resistance bands and more. I also do a lot of balance and flexibility training. I am deeply grateful for Abby's help and I cannot recommend her enough."
—Christine B.
"I had the good fortune of meeting Abby at a Heart Healthy workshop. I have to say that, at that time, I felt like a physically broken person. I experienced intense pain in my back, SI joints and hips. I had lost the ability to exercise because everything I did would make me feel worse. I had tried a trainer at a popular club and after one visit it set me back weeks. When I met Abby, she conducted a full assessment of my issues, pain levels and history, and put together a plan that basically put me back together. Abby was patient, kind and competent. She worked with me twice a week and it changed my life. It's hard to quantify the benefits of working with her. Every week, she would sit me down to ask how I was feeling. As a person challenged with chronic pain as well as an autoimmune condition, she offered a listening ear and often a shoulder to cry on. She never got tired of listening and wanted me to share about my pain so she could respond to it and adjust each session to make it most effective. Over three years, she put me back together. I have come a long way in my physical health. I found I could really trust Abby to be gentle with my body but always moving me forward. She is a great teacher and trainer. I moved to Arizona and I am out hiking desert trails already. Could never have done that without Abby."
—Deb G.
"It is with great pleasure to share my experiences with Abby as my personal trainer. I have been a client for over 12 years and she has helped me with reaching my personal goals. Two years ago, I was diagnosed with kidney cancer, and I felt as though I had the strength I needed to get me through the surgery and the recovery phase. After six weeks, I returned to Abby's fitness studio to keep up my strength, both physically and mentally. She is knowledgable, caring and empathetic with each of her clients, having personal experience with cancer patients. During this COVID-19 we have been able to continue our sessions virtually. Recently, I have been going to her studio part time, as well. Because this is a private studio, Abby is able to sanitize in between clients, as opposed to a public gym…I feel completely safe and will be continuing this journey with her!"
—Pat K.