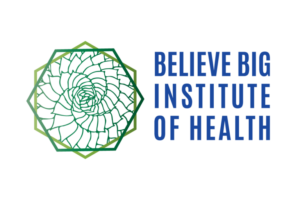 WIN A PELOTON BIKE
and SUPPORT the next PHASE OF THE Believe Big Institute of Health
Partner with Us Today and Together Let's Kiss Cancer Goodbye!
Your donation today will help us pave the way to the Believe Big Institute of Health. You will be a part of helping us upgrade the standard of care for cancer with innovative oncology assessment and treatment! Purchase a raffle ticket below for an entry into our drawing that will take place on March 3rd. The raffle will close February 28th at midnight ET. Each entry is $100, or buy 3 for $250. Enter early for chances to win additional weekly prizes announced throughout the month. Each entry not only gives you a chance to win, but helps us change the future of cancer care and prevention!
Description
RAFFLE – Peloton Bike+Plus  – $2,530.00 (includes add-on toe clips)
The all new Peloton Bike+Plus is the ultimate cardio and strength experience giving you the full body workout you crave! Add classes like strength, stretching, yoga and more to your routine and get the most immersive fitness experience right from the comfort of home.
Features include:
Upgraded with toe clip/cages
Thousands of classes with a variety of disciplines
24″ HD Touchscreen
4-channel audio with 2×3 watt tweeters and 2×10 watt woofers
Rotating touchscreen with 360° of movement
Auto-Follow Resistance
Apple GymKit™ Integration
Restrictions
*Available for US delivery only, excludes Hawaii and Alaska.
*Raffle will be drawn VIRTUALLY on Wednesday, March 3, 2021.
*Winners will be notified via email within 24 hours of the drawing.
*The Peloton Bike+ Plus has been ordered, however delivery is determined by Peloton (8-10 weeks).
WIN A PELOTON BIKE AND BUY A BRICK TO PAVE THE WAY TO THE BELIEVE BIG INSTITUTE OF HEALTH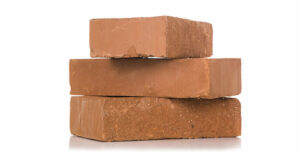 Purchase a Peloton Bike+ Plus ticket(s) and/or participate in the BBIH (Believe Big Institute of Health) Brick Campaign to help build Phase 1 and leave a lasting legacy.  Pledge your support to the BBIH Brick Campaign and help create a visionary cancer center grounded in research and evidence.  Our goal is to provide patients and their care teams the insight needed to determine the best combination of interventions for their unique cancer journeys.  Click the link below for a comprehensive list of opportunities to join our mission/vision and growing community.
$14 MILLION GOAL