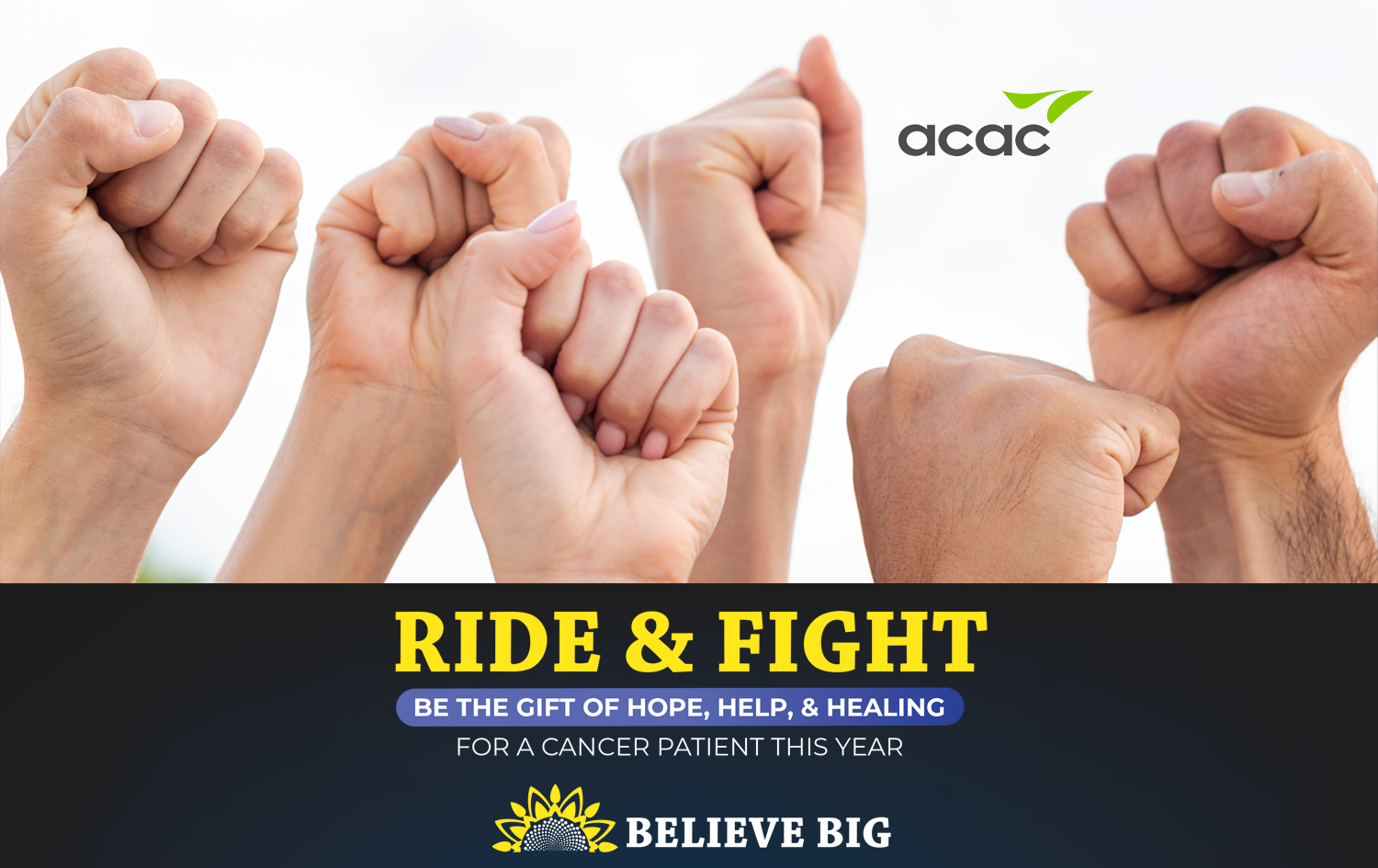 Immune Boosting Fitness Event
@ ACAC Nov. 19th 4pm – 7pm
Awareness – Education – Livinga Fun and Healthy Lifestyle!
• 2 Classes – 45 Minutes each
• General Gym Workout Option
• Donation: $25 per class / or General Workout
• Only 25 Seats per class – so sign up ASAP!
All proceeds to Believe Big will help cancer patients
to Face, Fight, and Overcome Cancer.
All participants will receive a FREE 1 week pass to acac Timonium.
Donations $50+ will receive a raffle ticket
• Enter to win a two month family membership to ACAC
• Enter to win Smyth Jewelers surprise giveaway
• Enter to win Believe Big bag of goodies
• Enter to win a gift certificate from About Faces
Purchase a Healthy treat at the Lyfe Acai Smoothie
Truck and a portion of the proceeds will go to Believe Big.
ACAC - Timonium Fitness & Wellness Center
You can click the button below to make a donation in support of a participant. When you submit your donation online, please mention their name in the comments section on the form.
Thank You to Our Sponsors Below
Thank You to Our Participating Vendors & Partners Below for Their Kind Donations
BECOME A SPONSOR
GOLD SPONSOR
$5,000
Assist 12 patients
Company recognition on Believe Big's social channels
Logo and link onevent landing page
2 seats in each class
Receives fifteen, 2week passes to acac Timonium and a FREE Corporate Class, exclusively for youat acac
SILVER SPONSOR
$2,000
Assist 5 patients
Company recognition on Believe Big's social channels
Logo and link onevent landing page
1 seats in each class
Receives fifteen, 2week passes to acac Timonium
BRONZE SPONSOR
$1,000
Assist 3 patients
Logo and link on event landing page
1 seats in each class
Receives ten, 2week passes to acac Timonium
PLATINUM SPONSOR
$500
Assist 1 patient
Logo and link on event landing page
Receives five, 2week passes to acac Timonium